Draw Martingale
Posted On August 10, 2021
One of the most popular and preferred alternatives is the draw. The point is to choose a league we know and make a thorough study of the most recent seasons. With this data we will know which teams tend to draw most often and it will be time to choose one of them to try our luck. In this case, the mission will be to bet on the draw of this team in a matchday and so on if the draw does not happen, always doubling the amount bet.
An example to make it clearer. We select Betis in the Spanish Primera Division and we bet 1 Euro on the draw in a matchday. If Betis don't draw, on the following matchday we bet 2 euros on the draw. If they still don't draw, 4 euros and so on until we get it right. When we finally get it right, it will be time to bet 1 euro again. The positive side of this is that the success will allow us to recover our previous losses. The negative side is that, depending on the streak, we may need a very large bankroll to avoid bankruptcy. In addition, bookmakers set limits on the amounts to be staked, which could also be a disadvantage.
As we can see, there are situations in which the application of the martingale in football can be dangerous. In fact, many specialists claim that sooner or later it leads to total financial failure. In order for this not to happen, it is important to choose very carefully, thinking through each step and making informed choices. In addition, it is always ideal to start with as small a sum as possible, as well as to have an eye and knowledge to know when it is the right time to make a certain decision.
Counter Martingale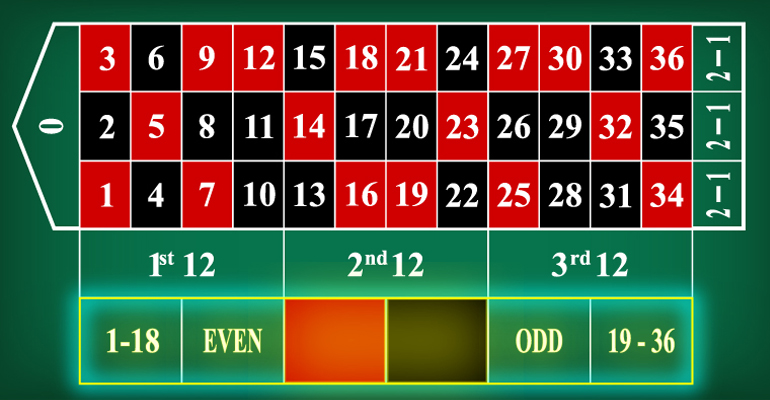 A variant that can be adapted to other sports is betting on a team to lose. In this case, you have to analyse a league and pick the worst teams, which are therefore the ones most likely to lose. So, as we did with the draw in the previous example, here we go for the defeat of one of the teams in question until this happens. Of course, the risks remain latent. In fact, this alternative is better suited to knockout stages; for example, in a Champions League, a Europa League, a European Championship or a World Cup, among other big-name competitions.
On paper, if we bet against one of the worst teams in a league every weekend, it is very likely that sooner or later we will be right and eventually recoup our previous losses. But of course, there is no certainty as to when the payoff will come, so it is key to have a good bankroll cushion before you start.
Not suitable for novices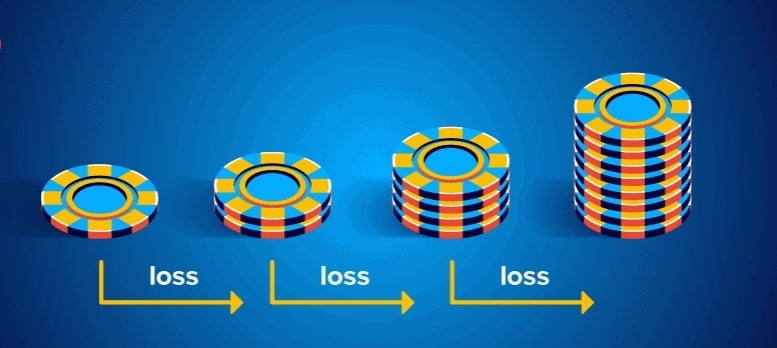 Using the martingale for football betting is not for everyone. And this is not to underestimate anyone, but responsible management of this strategy inevitably requires a lot of order, calm and study. In that sense, registering with more than one bookmaker can be a good option, as it is then possible to take advantage of the best odds on each play.
The 'chance' factor also plays an important role in the subject, since this is still football and we know very well that there are often unfair results, far from what was shown on the pitch. Coolness, experience, opportunism and intuition can be significant issues, both to achieve success and to avoid a shock to our economic reality. At the same time, it is very likely that anxiety and hardship will bring us closer to – or directly lead us to – bankruptcy.
When we talk about "study", we are referring to a great many subjects. Information, statistics, track records, suspended and injured players, weather conditions, pitch conditions, moods, institutional problems, management salary debts and more. Curiously enough, these and many other issues can influence the course of a football match, and thus hinder the fate of our predictions.